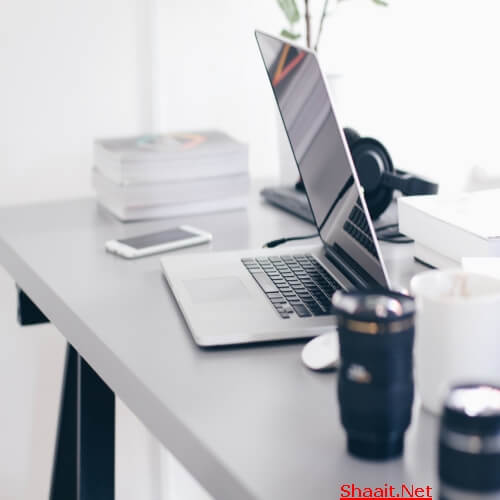 Posted by in all, E-Commerce
In this article we will discuss the difference between WooCommerce vs Magento vs Shopify.
Now that you have decided to utilize E-Commerce as a new channel to sell your products and services, and you don't know which platform to use? In this article, we will try to explain to you what are your options. There are many E-commerce platforms out there, but in this article we will discuss the top 3 platforms: WooCommerce vs Magento vs Shopify.
So, you might be wondering why WooCommerce vs Magento vs Shopify?
The answer is really simple, it's the most widely used e-commerce platforms. Why would you something that hasn't been used by others and is going to cost you time and money on bug proofing, custom development, and might even be secure.
Cyber security is one of the biggest threats of this time for any e-commerce site owner, unfortunately open source software has many disadvantages in this regard, that's why we recommend you either use a managed hosting service or include a cyber security service with your hosting.
Now that we have cleared that out of the way, lets continue with our E-commerce platform comparison…
Below is an info-graphic showing the top differences between the 3 platforms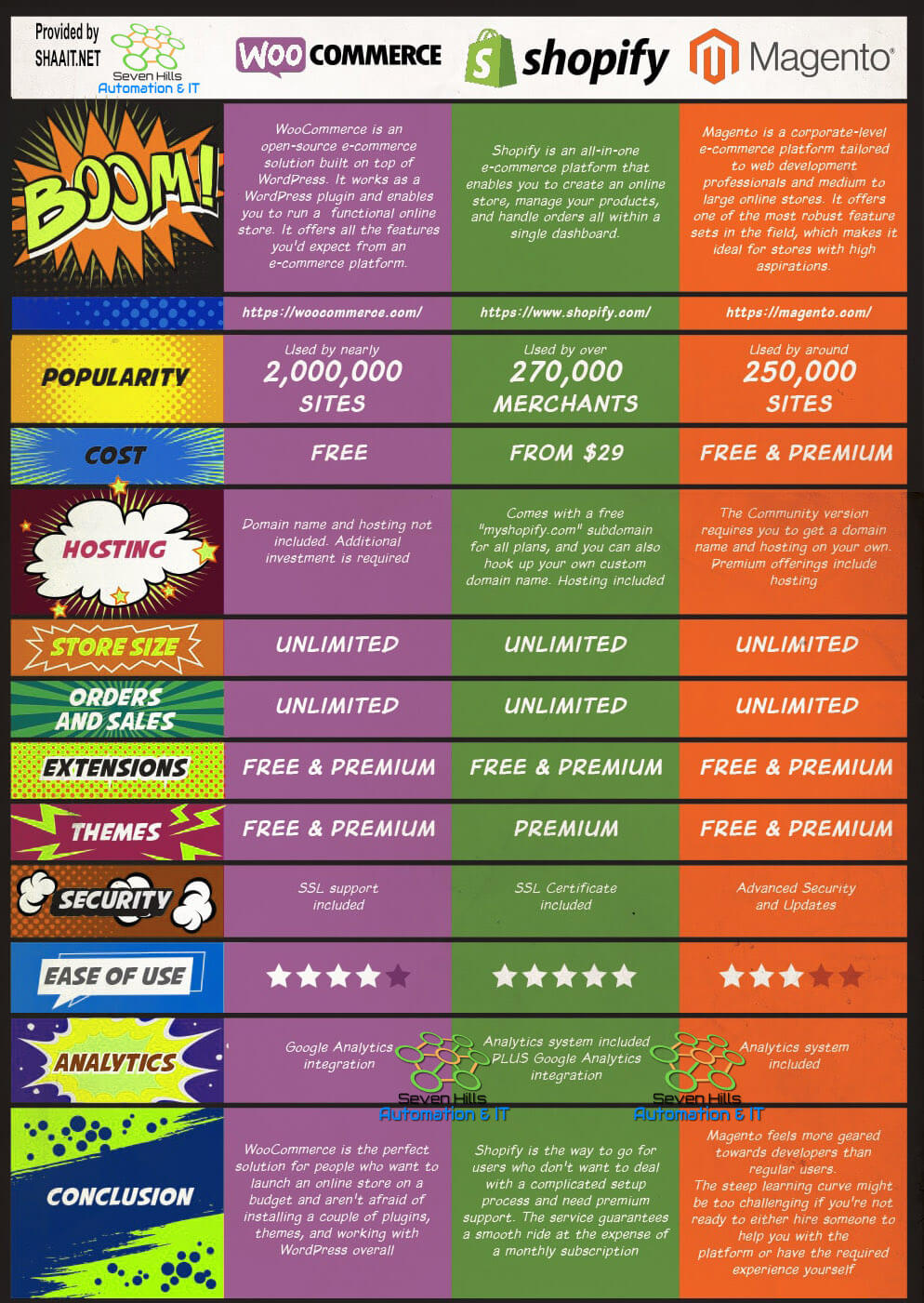 E-Commerce Platform Comparison:
What is Magento?
Magento is an open source eCommerce platform which allows businesses to create online stores, accept payments, and manage products. It has a community edition available for free download. It also has paid solutions which come with additional features, cloud hosting, and support.
What is WooCommerce?
WooCommerce is an open source eCommerce platform built on top of WordPress (an open source website builder platform). It allows you to create an online store, accept payments, manage inventory, and more. It runs on top of WordPress, which gives you access to thousands of WordPress plugins and themes to grow your eCommerce business. WordPress by itself is not secure, that's why we recommend you either use your own CMS (based on WordPress or other platforms) or use a managed WordPress hosting.
What is Shopify?
Shopify is a Canadian company and it's offering closed source eCommerce platform which allows businesses to create online stores, accept payments, and manage products. It's based on proprietary software (including open source software) however, shopify is sold as a SAAS service (Software as a service) It offers additional features, such as cloud hosting, additional plugins and themes and dedicated customer support.
Security is handled very well within the Shopify ecosystem as they have the exact same software installed for all of their users, once they notice a problem or a security breach in one of their sites, they can fix it for all of their users and update the platform accordingly.
As for open source platforms, they have their own community of developers, and will release an update once a security breach is detected and confirmed (which might take a while). However, it's the duty of the site admin to keep up to date with the updates and it might NOT go well with your existing site's software, so it's your job to check your website is still working and running okay.
That's why we recommend managed hosting from us, or from other providers who offer managed hosting.
But isn't FREE is Always Better?
Magento and WooCommerce are both a self-hosted open source software. For Magento, It comes in two editions. First, you have a community edition. You can download and install this yourself on any hosting provider. It does not include all features, and it does not come with any support.
Second, you have Magento Commerce which includes paid plans with cloud hosting included. The pricing of these plans is not listed on the Magento website. The small business plan called Magento Commerce is available as a monthly subscription with a revenue-based license cost.
Paid plans for Magento are quite expensive. They offer more value with high-performance cloud hosting, additional features, and professional support. These plans include several features that would otherwise require a paid extension.
Having that said, even the Magento community version is not cheap. The core software you can download for free, but you will need at least Dedicated, VPS or Managed Hosting plan or a cloud host like Amazon Web Services to run it.
There you have it, this should be enough to give you a good overview. If you are still not sure which way you should go, you can get an professional evaluation about your business situation by contacting us, or clicking on the link below: